Back to Digital Resources
Development, Use and Modification of Book Product Metadata
Metadata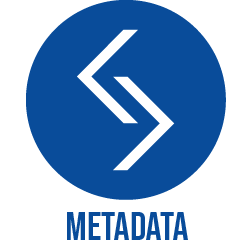 Success in book publishing continues to rely extensively on consistent preparation and use of product metadata. As digital channels grow and evolve, this is true now more than ever.
To better under the preparation, use, and modification of metadata across the supply chain, the Book Industry Study Group engaged Magellan Media Consulting to research the flow of metadata. More than thirty interviews were supplemented by an industry survey of both the U.S. and Canadian markets. Companies interviewed included larger, medium-sized, and smaller publishers, as well as retailers, wholesalers, industry service providers, manufacturers, and digital-only firms.
The resulting publication illustrates critical metadata handoffs, documents how metadata is altered or discarded, and identifies the points at which changes and revisions occur (and, in some cases, don't occur). More importantly, the report presents a series of process and "future-proofing" recommendations designed to help improve the quality and flow of metadata. The full report is available free of charge to BISG members and for a small fee to non-members.
---