Back to Digital Resources
Digital Books and the New Subscription Economy
Supply Chain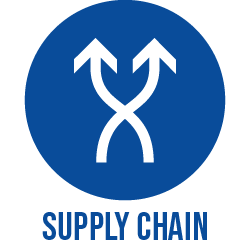 Given the success of subscription services in the film, television, and music industries, publishing stakeholders have wondered how and when these services will affect book content distribution, and a recent survey of BISG members identified subscription models as the industry's next disruptive technology. In 2014, BISG contracted THA Consulting working with Publishers Communications Group (PCG), a division of Ingenta, to conduct a research study to identify the various business models employed by US-based ebook subscription services. The study consisted of extensive background research, interviews with key stakeholders, and a wide industry survey. This critical research project paints a clear picture of how content producers and others in the publishing value chain are reacting to new forces in the marketplace, and provides timely, relevant information to help answer questions such as:
Will there be a "Netflix of ebooks" or will more focused verticals develop?
Who are the major players in digital content subscription? What are the various business models they employ?
How have subscription services fared across different market segments (professional, scholarly, higher education, trade)?
What are the attitudes of agents, publishers, librarians, and others toward digital book subscription? What factors motivate or dissuade them from participating?
---