Back to Digital Resources
Student Attitudes Toward Content in Higher Education Volume 5
Supply Chain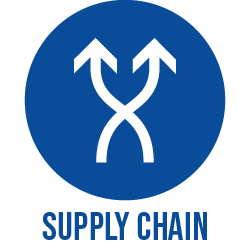 The way students learn and instructors teach is undergoing a radical shift, and the role of the traditional print "textbook" as the foundational tool for instruction is changing along with the traditional publishing model. To help shed light on these changes, BISG's Student Attitudes Toward Content in Higher Education survey provides a baseline for tracking the rapid evolution underway in the higher education market.
Volume Five contains data from a core set of survey questions fielded during the fall and spring semesters aimed at students enrolled in two-year, four-year, private, public, and non-profit colleges. The end results provide trendable information to help answer the following questions:
How do students define and seek value?
What are the key factors in student buying (and non-buying) behaviors?
What categories of students prefer digital learning materials?
What is the current penetration and significance of textbook rental programs?
How are MOOCs (Massive Open Online Courses) impacting student decisions and behaviors?
Purchasable as a standalone PDF summary, Student Attitudes Toward Content in Higher Education provides practical guidance to companies working to refine their business strategies and better serve an ever-changing higher ed marketplace.
---