Back to Digital Resources
Getting Started with EDUPUB - EPUB for Education
Workflow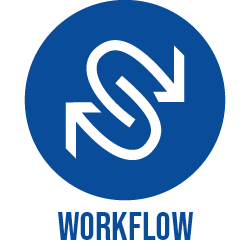 A common interchange format for digital content will reduce overhead, lower investment in developing key reading/platform features, drive deeper integration with learning management systems (LMSs) and provide richer, more adaptive, personalized learning experiences to end users. The EPUB 3 for Education (a standard formerly known as EDUPUB) working group builds resources to facilitate the adoption of the EPUB profile for next-generation educational content. The profile has been developed and maintained by the IDPF, now managed via the W3C. The BISG working group was chaired by Rick Johnson of VitalSource. The working group was organized to:
Support wider adoption of the

EPUB

3 for

Education

standard, providing continued

education

and practical guidance on how to implement

EPUB

3 for

Education

. Committee deliverables may include references to resources that can assist publishers in producing content that adheres to the standard.
Draft and present a recommendation for formal endorsement of

EPUB

3 for

Education

to the Content Structure Committee, which may then propose formal action to the BISG Board of Directors.
---